UNDP, and MAS to digitise ESG Credentials for MSMEs leveraging the LEI
The United Nations Development Programme (UNDP) and the Monetary Authority of Singapore (MAS) have collaborated on Project Savannah, aiming to digitize ESG credentials for micro, small, and medium-sized enterprises (MSMEs) using the Legal Entity Identifier (LEI). The initiative aims to simplify reporting requirements and help MSMEs work towards the UN's Sustainable Development Goals. The LEI will serve as a single source of identity for legal entities within the platform, enabling easier tracking and organization of data. MSMEs will have LEI records with visible ESG credentials, facilitating transparency and compliance. Obtaining an LEI for a Singapore company is possible through registration or using the RAMP LEI Management System.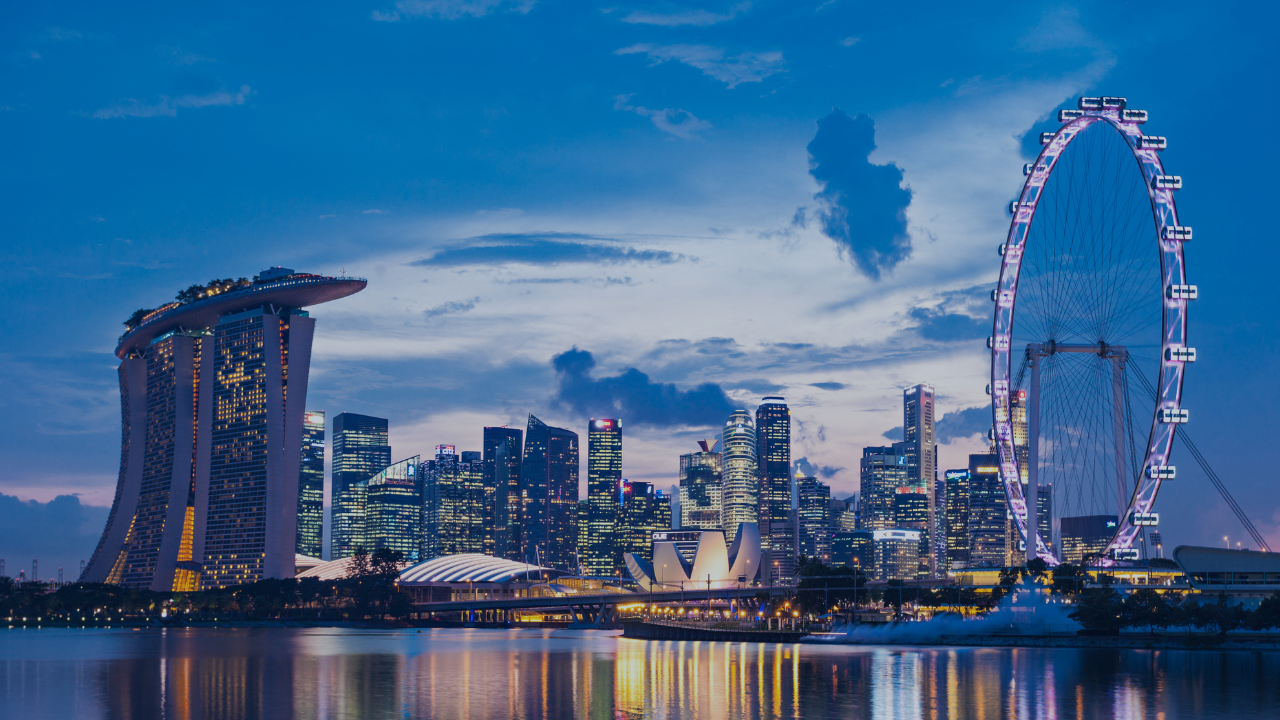 LEIs & BICs in ISO20022
Join our latest discussion on how we can enhance cross-border payments by exploring the latest topic covered by the GLEIF. In this article, we explore the synergies between the Legal Entity Identifier (LEI) and Business Identifier Code (BIC) and how they can reshape the identifying process of international transactions. We look at recent comments made by GLEIF and explore the advantages of adopting these identifiers to create a faster, more cost-effective, and transparent global payment system. Continue reading to find out more...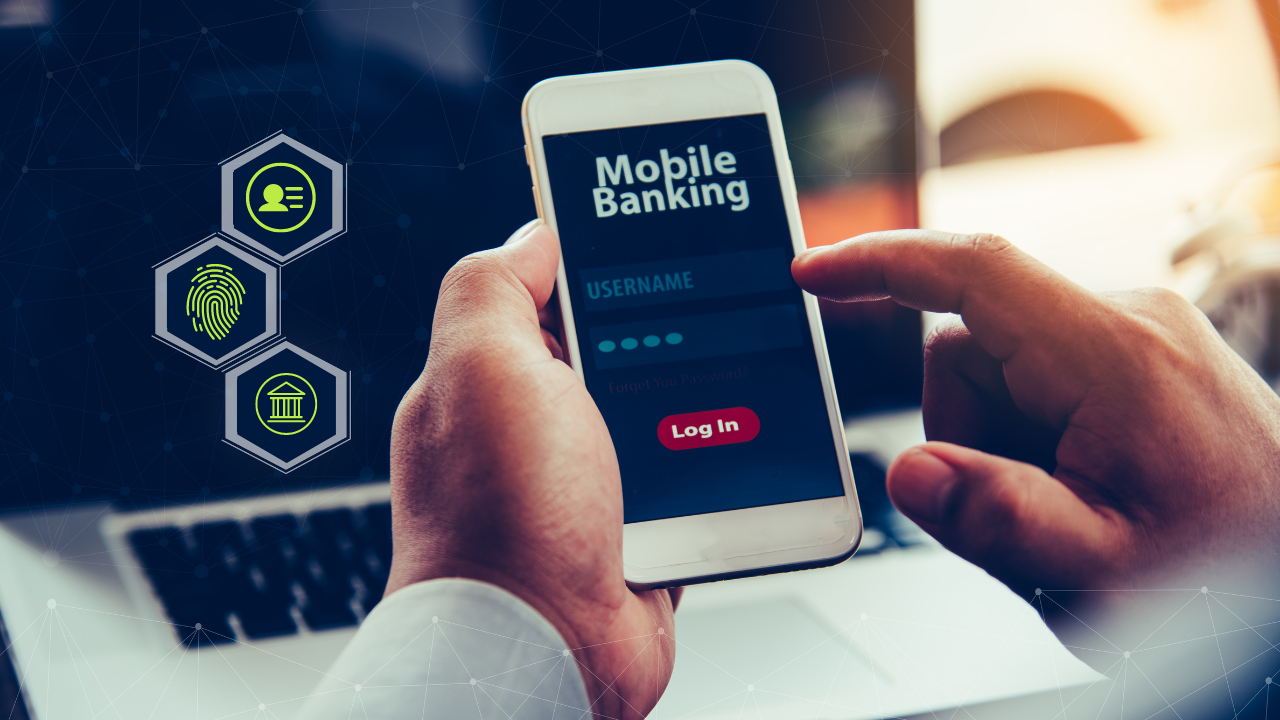 South Korea to adopt LEI for foreign investors
The financial regulators in South Korea have decided to relax a number of outdated regulations which act as a push factor to foreign investors. The recent decision was made to relax laws, and in their place a simple registration form asking for an active LEI will be required.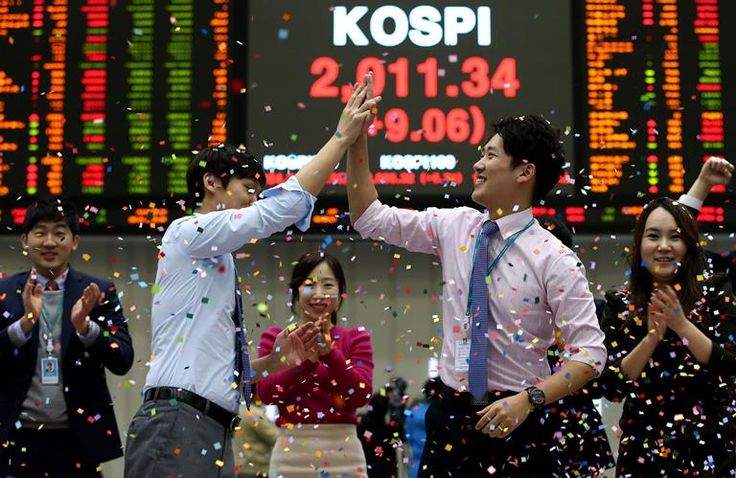 The UK introduces new Electronic Trade Documents bill
A new bill passed by the UK parliament will boost growth for the United Kingdom by reducing reliance on paper based trade documents, and encouraging usage and legal acceptance of digital documentation. This sets a precedent, opens the floor to a new wave of digital innovations, and is good news for the global economy, but and also digital based identity solutions such as the LEI and vLEI.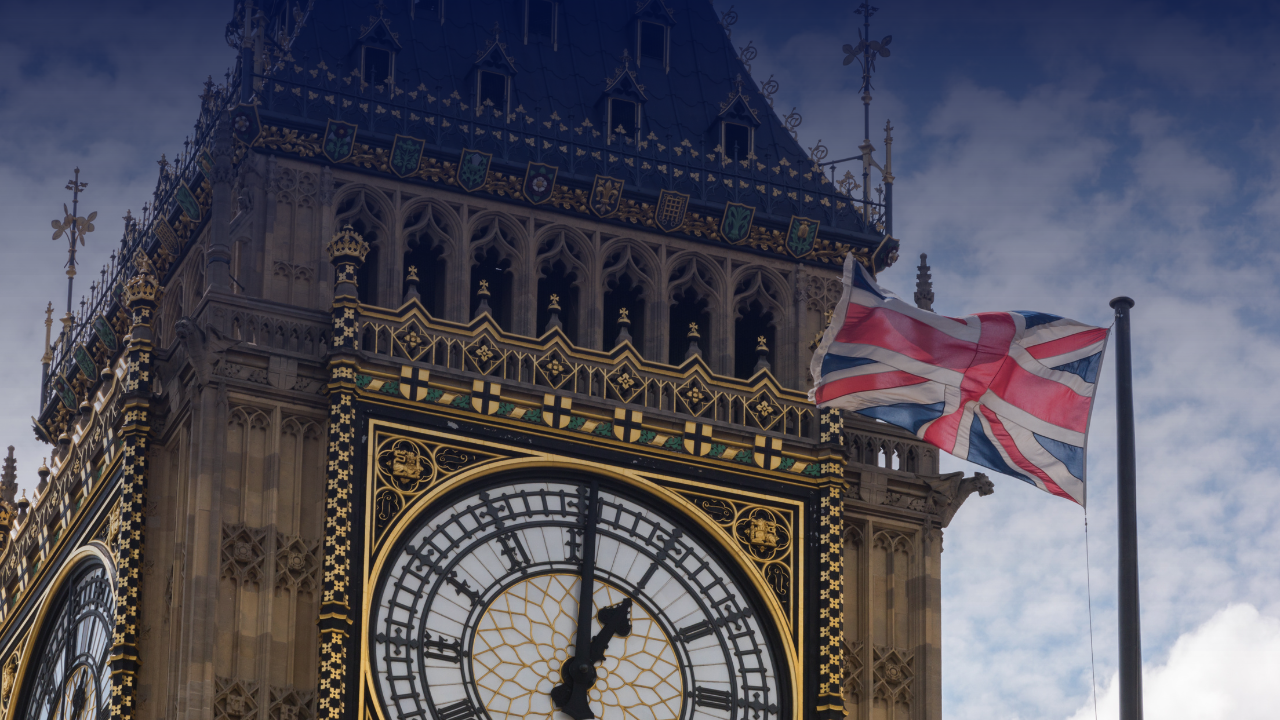 LEI Worldwide are FS Awards 2022 Finalist
The FS Dublin Awards recognise the financial services change-makers in Ireland. They acknowledge the companies, teams, and individuals leading, innovating and shaping their organisations through Excellence, Innovation, and Trust – indispensable qualities in an ever-changing industry. LEI Worldwide have been nominated as a finalist in the Compliance and RegTech category for excellence and innovation in providing RegTech solutions to financial services firms globally.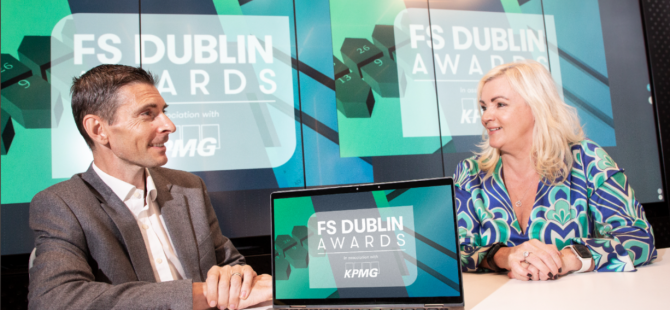 Tips for managing an LEI Portfolio
The GLEIS LEI system is rapidly expanding. There are well over 2 million LEIs currently registered globally. Many firms are experiencing growing pains when it comes to managing their ever expanding LEI portfolios, which consists of LEIs within their global group structures, partner networks, branches, and even tracking clients LEIs. If you are currently using multiple providers, with LEIs scattered across different accounts, users and jurisdictions with little to no governance or oversight over your global LEI portfolio then we have outlined a simple practice to help you maintain control over your LEIs, your clients LEIs, or any LEIs that you may deem important to keep track of.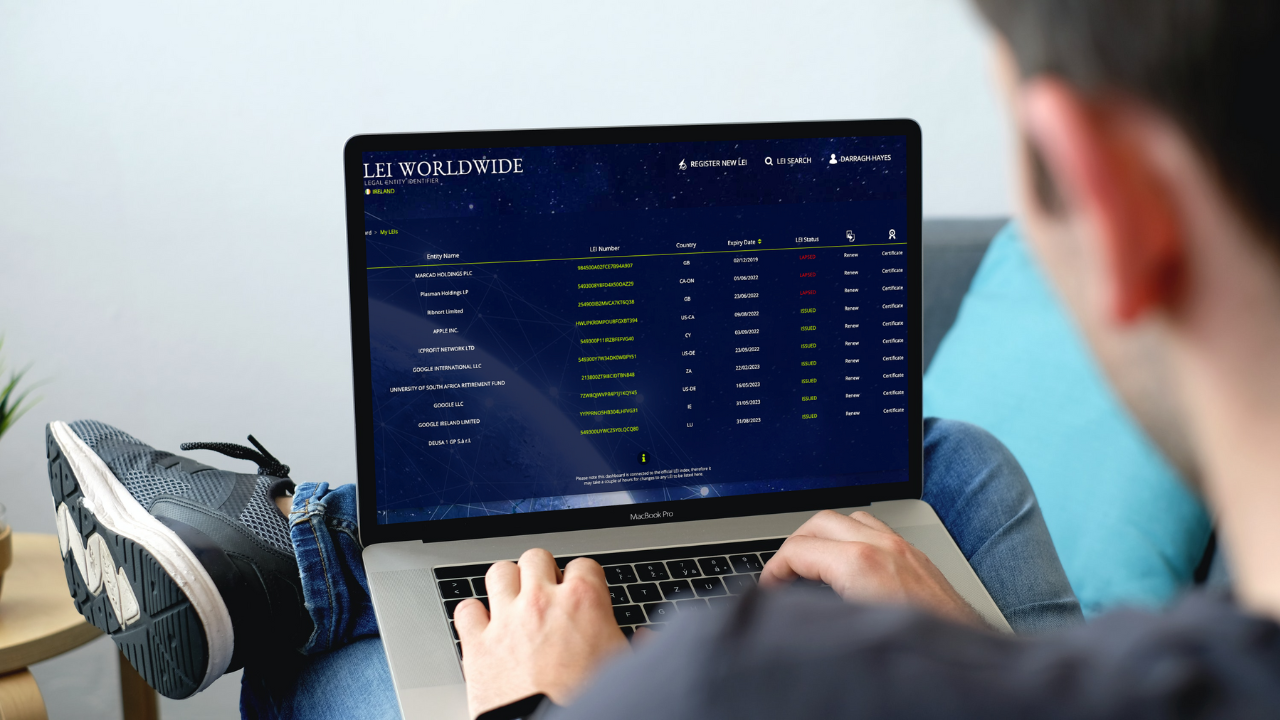 LEI Registration for Companies, Financial Institutions and Banks
LEI Registration is the process of applying for an LEI for any legal entity such as a Limited Company, LLC, Fund, Trust, Pension Scheme or any for of legally registered organisation. Usually LEI registration is compulsory under a litany of global LEI regulations. You may complete and LEI registration online by following the below guide to obtaining an LEI for your organisation. Find out what is LEI registration meaning, whether you require an LEI and how to complete the LEI application form here.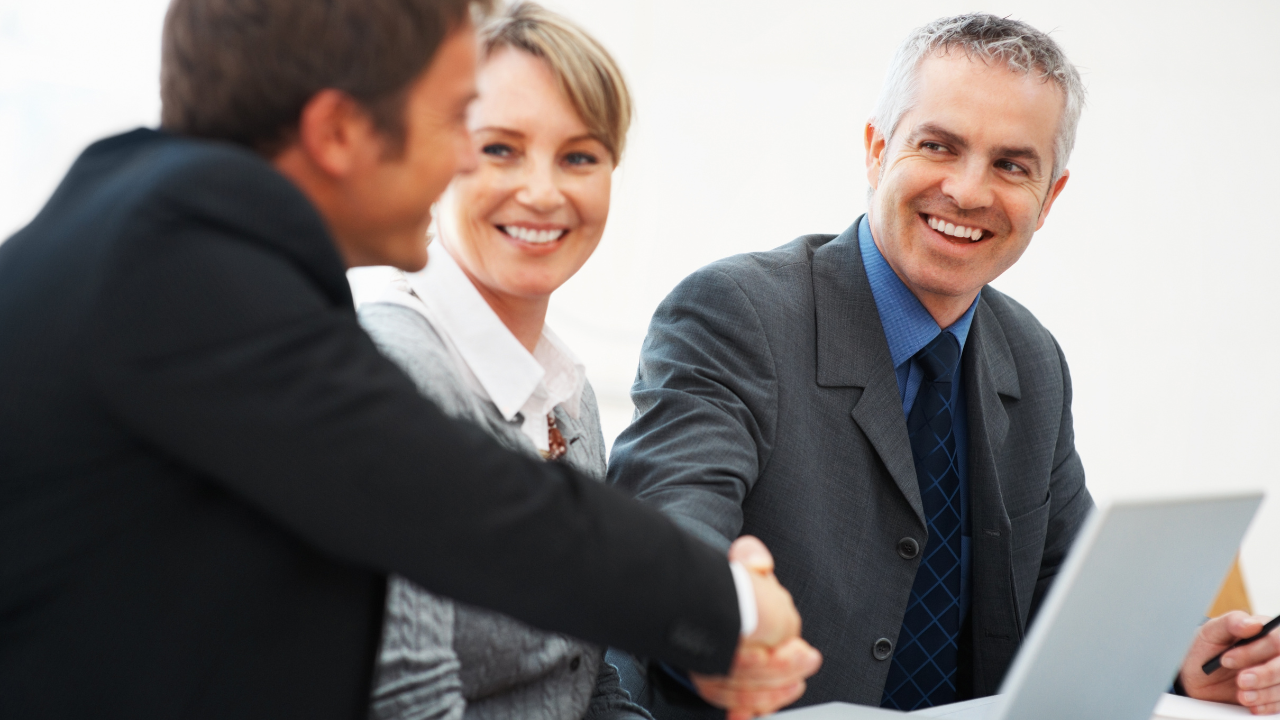 What is the beneficiary LEI code meaning
The LEI Legal Entity Identifier is a requirement for many legal entities under a litany of global finacial regulations. Many legal entities requiring an LEI Number include Retirement Funds, Trusts, Pension Schemes and Insurance related schemes and policies. In the event that the beneficiary to any of these legal entities is another legal entity then it will also require an LEI Code for the purpose of legal entity identification in reporting. This allows regulators, market participants and overseers have full transparency and global identification of which entity is the beneficiary by having access to the global LEI directory.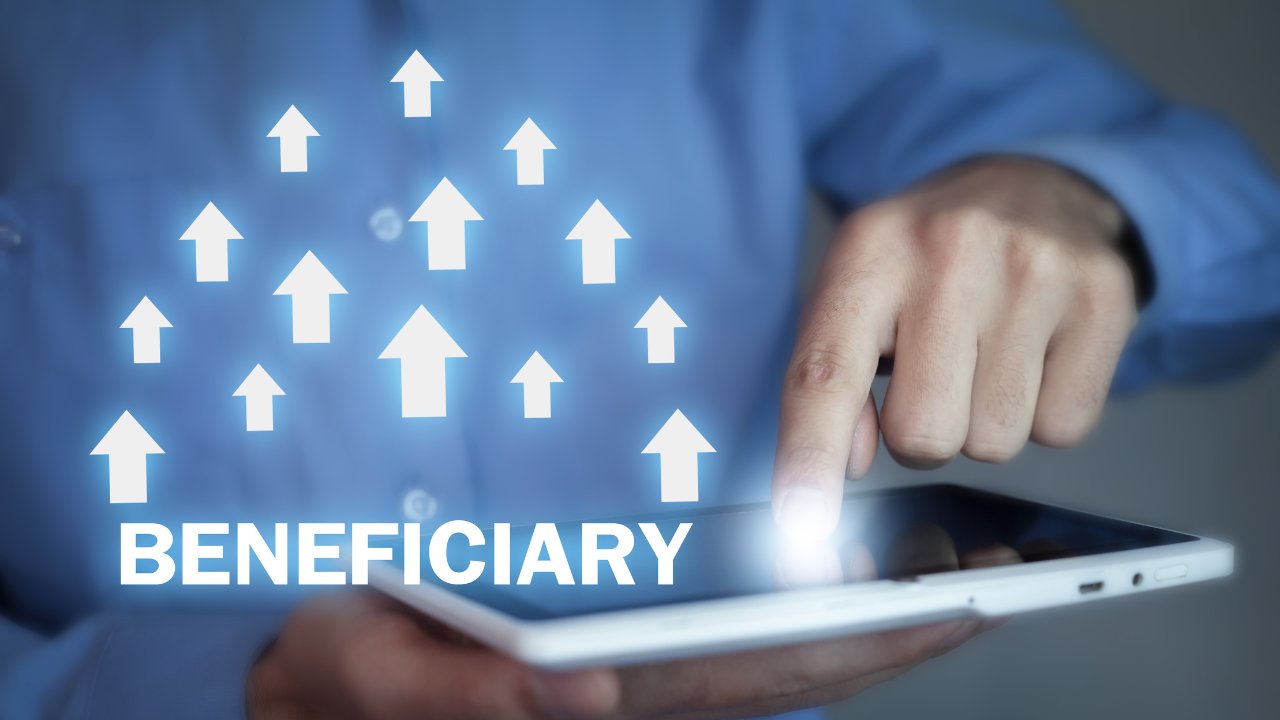 New LEI Reporting Policies for 2022
The Global LEI System has been evolving since its inception, we saw LEI Level II Data, or Parent Structure reporting being initially introduced around 2015 by the LEI ROC. In 2022 there have also been some recent updates which include Fund Structure Reporting for LEIs and Entity Creation Date.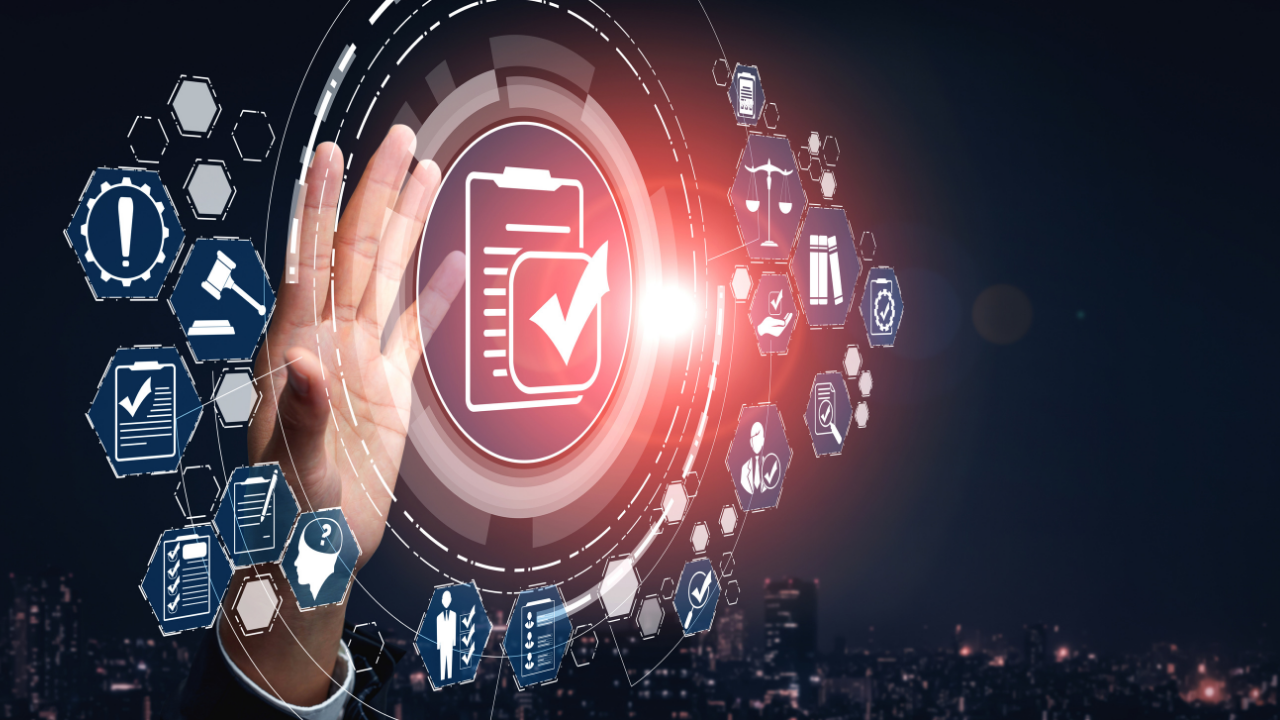 LEI Worldwide sponsor the Funds Conference 2022
The 2022 Irish Funds Annual Global Funds Conference took place on May 31st 2022. LEI Worldwide were in attendance and sponsored the Annual Golf Outing and Exhibition space while a full day of interesting and thought-provoking presentations took place around the Convention Centre Dublin.
LEI Worldwide showcased their API-tech driven LEI management solution at Stand 4 in the exhibition hall, a spot held by the 2022 FinTech Factor Winners every year. The conference was "the biggest ever" in its history with nearly 600 delegates gathering from the global Funds industry for the first time since 2019.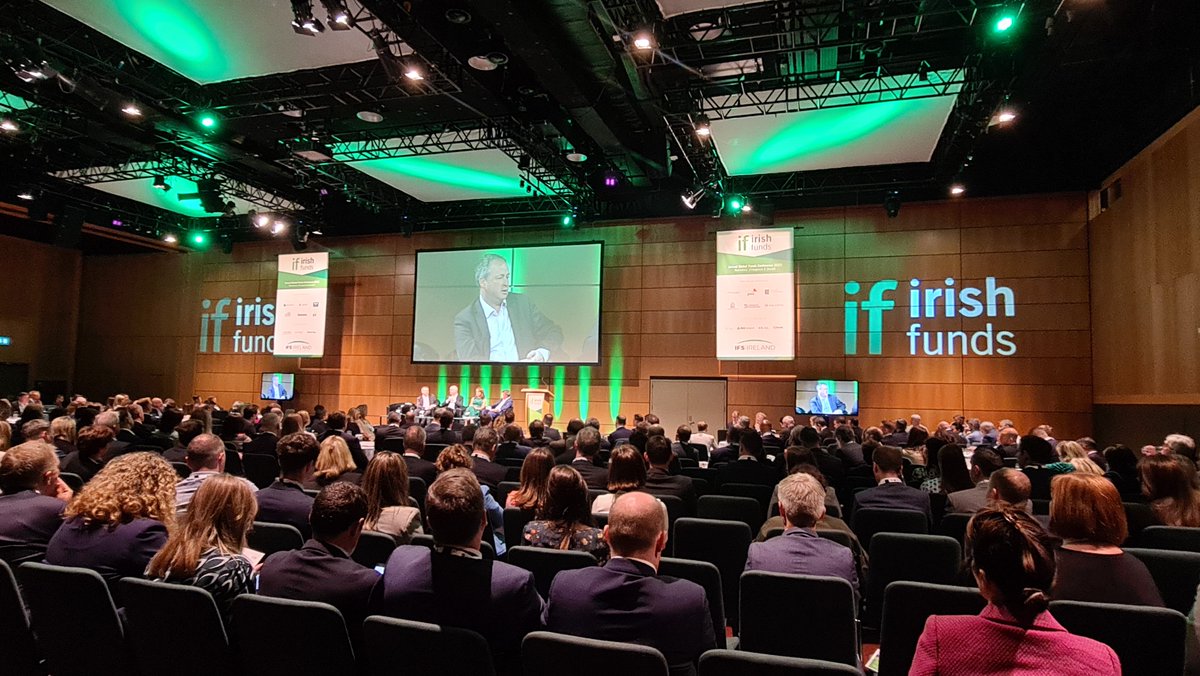 India Extends LEI guidelines to large borrowers of NBFCs & Banks
The Reserve Bank of India has set a 3 year timetable for non-individual (corporate) borrowers with an exposure of over Rs 5 crore+ to obtain an LEI (Legal Entity Identifier).
The LEI is a 20 digit identifier code that helps bring more transparency and trust to transaction, clearly identifying who is whom in any given financial transaction. It is currently mandated by over 116+ laws globally and this is set to expand with India leading the way.
The Reserve Bank of India (RBI) extends LEI guidelines to large borrowers of NBFCs and Primary (Urban) Co-operative Banks. Borrowers who fail to obtain a Legal Entity Identifier (LEI) from authorized LEI Issuers shall not be sanctioned any new exposure nor shall they be granted renewal/enhancement of any existing exposure.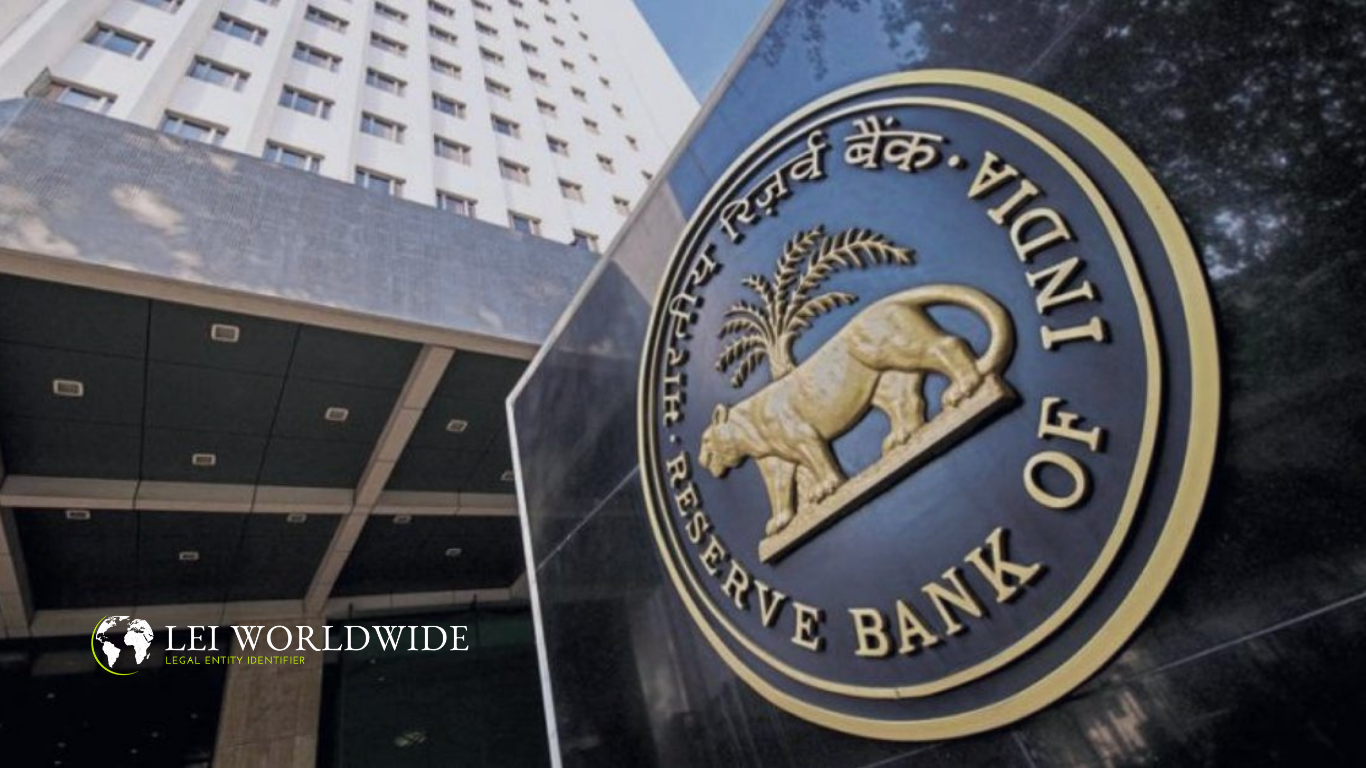 Updated reporting requirements for Funds and investment Fund structures
On the 1st, March 2022 the LEI ROC (Regulatory Oversight Committee) issued new CDF (Common Data Files) Formats. LEI Worldwide have implemented the changes in its RAMP LEI management platform.

LEI Fund structure reporting: Complex Fund structures will now be able report their structure in a more transparent manner.
​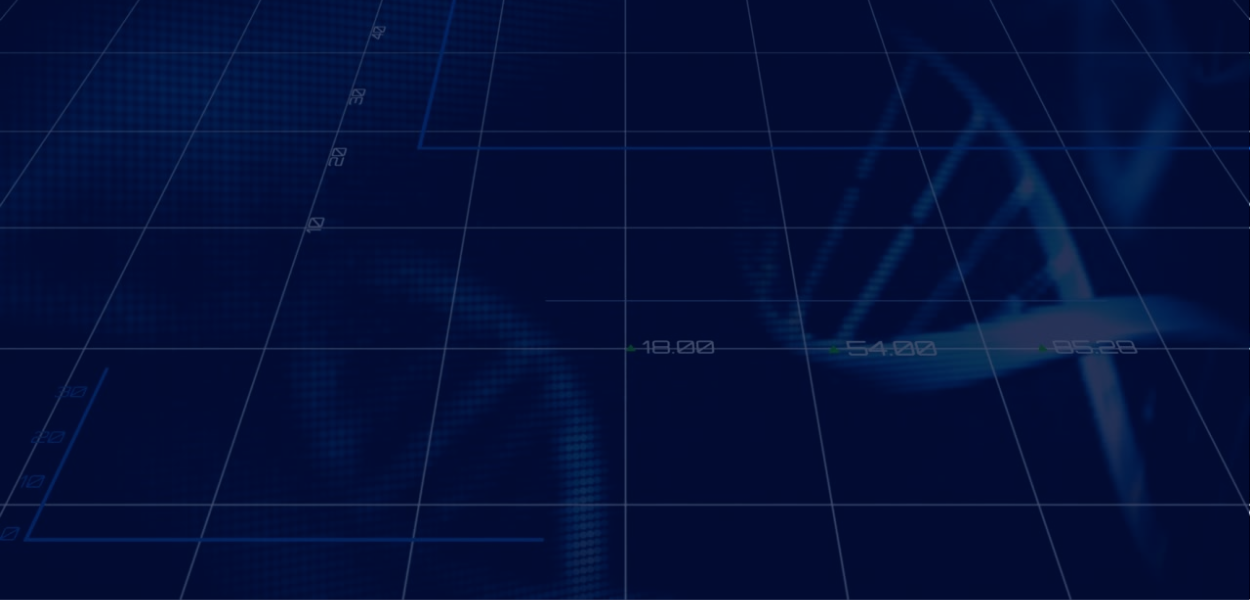 Fintech Factor Winners 2022
LEI Worldwide joined the ranks of past winners of the esteemed FinTech Factor competition hosted by Irish Funds on 25th March 2022.
LEI Worldwide is a fully digital, cloud based FinTech specialising in the procurement and management of Legal Entity Identifiers.
The presentation delivered by the Group CEO of LEI Worldwide, Darragh Hayes, explained the relevance and necessity of the LEI, drawing upon real life examples illustrating how it could have been used to prevent the infamous and trending TV show 'Inventing Anna'.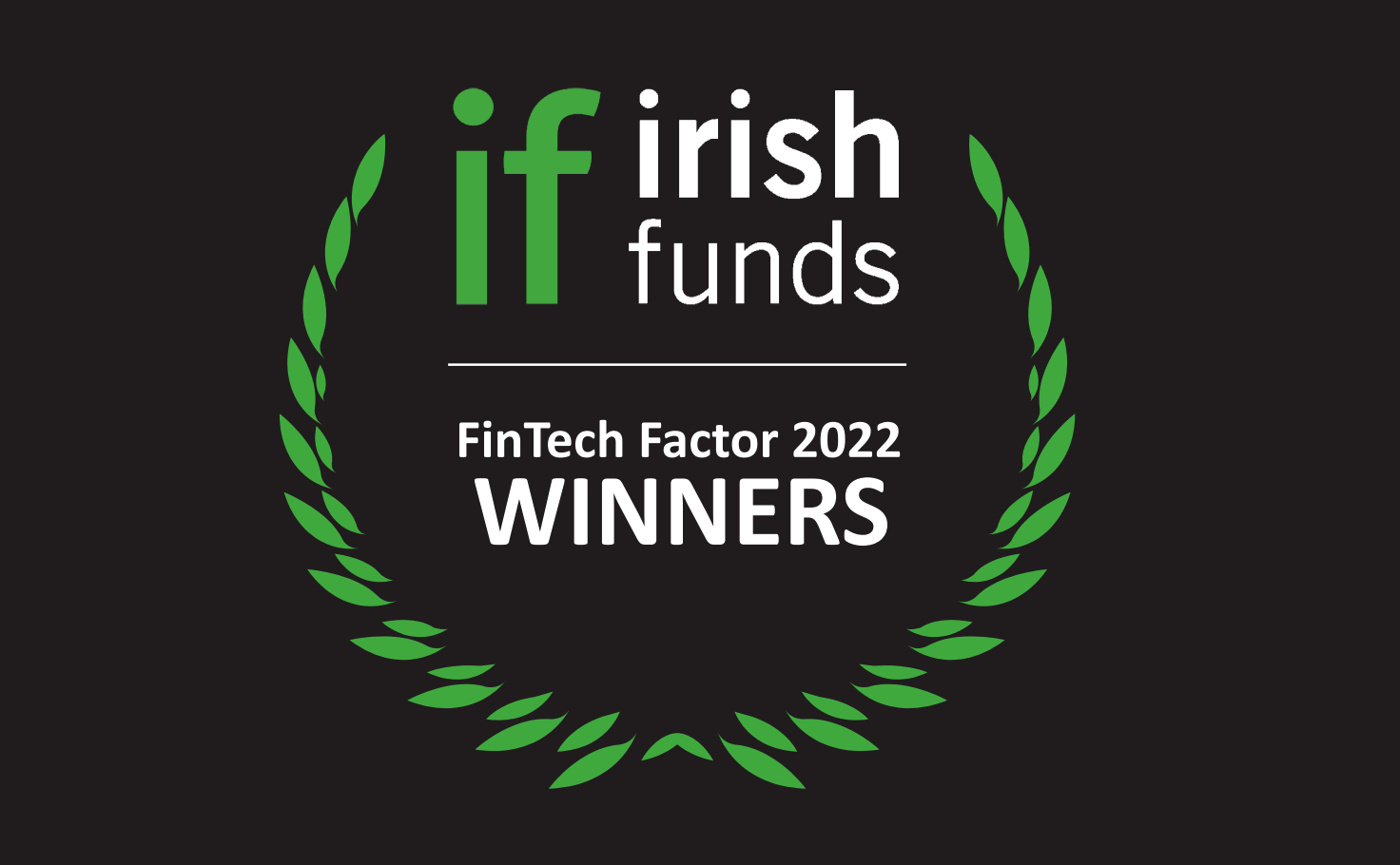 Darragh Hayes, CEO interview with The Asian Banker