How to get a Legal Entity Identifier​ INDIA
Wonering how to obtain a Legal Entity Identifier in India? In order to get an LEI for an Indian entity please complete the LEI application form by clicking the 'Register New LEI' button at the top of the page.
LEI Worldwide are connected to the Indian Registration Authorities data, meaning you can receive your LEI in minutes. Just provide the GSTIN/UAN number.
Step 1: Create a RAMP account if you have not already. Click on 'Register New LEI'.
Step 2: Enter your company information. Company name trading number are most important.
Step 3: Please be sure to upload your company document showing the number e.g GSTIN/UAN/IEC code for example.
Step 4: You may now apply for your LEI certificate, and view your LEI on the LEI Look Up tool also known as the global LEI index.
LEIs help businesses link data sets, improving analysis.
With access to a universal identifier recognised cross borders, we hope to support more Indian SMEs on two fronts - helping to adhere to increasing LEI mandates within India and facilitating their integration in the global market.
- Mohan Ramaswamy, CEO of Rubix India
Is an LEI Number required in India? The Reserve Bank of India RBI issued a circular setting a 3 year timeline for all non-individual corporate borowers with an exposure of over 5 Rs Crore to obtain an LEI (Legal Entity Identifier). Previously this was set as 50 Rs Crore, but its successful implementation has led to further adoption.
Fastest LEI Applications in India
All Indian legal entity types covered
PDF LEI Certificate Available
Official listing on global LEI index
Globally recognised Trade License
Trusted by leading Indian companies
Law firms, banks, asset managers
LEI portfolio management
Get started with your LEI today
Legal Entity IDENTIFIERS IN INDIA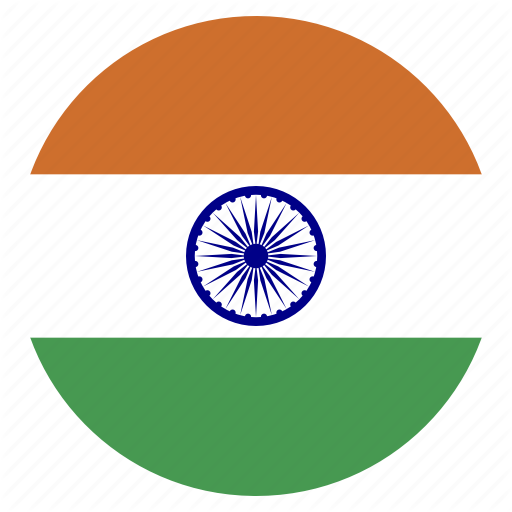 A Legal Entity Identifier (LEI) is a 20 digit code that is unique to a legal entity and provides basic information about the entity such as name, address and entity type e.g Limited Companies, funds, truats, branches of foreign companies etc.
The LEI has been mandated in India since 2017 in a bid to improve market transparency and prevent banking frauds. All borrowers of banks in India will require an LEI going forward and all entities trading internationally including those who are responsible for reporting OTC Derivative trading.

​It was decided to utilise the global LEI system for both parties reporting in the Over-the-Counter (OTC) markets for Rupee Interest Rate derivatives, foreign currency derivatives and credit derivatives in India.
This is being rolled out in a four phase approach and the directions are issued under Section 45(W) of the RBI Act, 1934.

You can read more about this in the circular notice which was shared by the Chief General Manager of the Reserve Bank of India by clicking here.

The Insurance Regulatory and Development Authority of India (IRDAI) has asked insurers not to grant loan renewals or enhancements if the borrowers have not been identifier by way of a Legal Entity Identifier in India before 30th June 2020.
However, if you are just a Limited Company or Sole Trader in India, you may not need an LEI by law. If you are engaged in cross border activity it is a good idea to have an LEI before you need one as it is quickly being adopted as a global standard.
If you are in financial services you will be required to legally register your entity for an LEI in order to be compliant with local regulations such as Mifid II, EMIR or to fulfil your local reporting obligations. To find out if you fall into this category and require an LEI please see our post discussing Who Needs an LEI?


Momentum for use of the LEI in India

The further adoption of the Legal Entity Identifier by India is testament to the support shown by Indian authorities towards the LEI initiative. Over the past 5 years support for the LEI has built in India and it is now issuing 1 in 4 of all LEIs globally. Initially the RBI was an early supporter of the LEI along with IRDAI the Insurance market regulator in India. 
The RBI initiated a phase wide introduction of the LEI for all large corporate borrowers of Indian banks. Since December 2019, Indian entities with an exposure of INR 50 Crore upwards would not be granted renewal or enhancement facilities without an LEI. This has been reduced to 5 Crore in April 2022.
In previous years the RBI India has implemented three other LEI mandates:
- Nov 2018: Phase-wise implementation of the LEI was introduced for Non-derivative markets, including the Government securities markets, money markets, and non-derivative forex markets.
- Jan 2021: LEI becomes mandatory for all transactions above INR 50 crore.
-Dec 2021: LEI mandated in all cross-border transactions such as capital or current account transaction above 50 INR crore. Deadline to obtain an LEI is October 2022.
The Securities Exchange Board of India has also recognised the opportunity to be gained from wider LEI adoptions. It has recommended usage for Eligible Foreign Entities in the commodity derivatives market in October 2018.
ABOUT LEI WORLDWIDE
LEI Worldwide is an Official GLEIF LEI Registration Agent (RA), and the first RA providing LEIs on a global basis since 2017. Our approach since inception has been focused on providing high quality customer service and helping our clients manage large portfolios of LEIs.​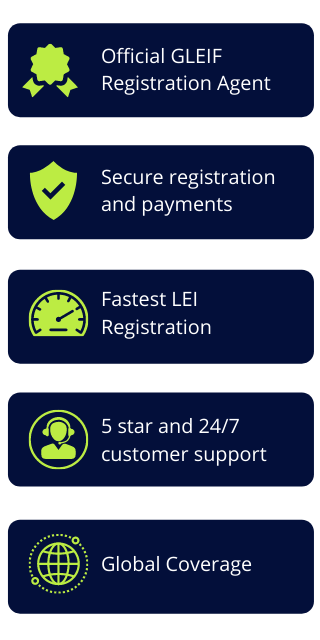 LEI Worldwide was formed to help some of the worlds largest organisations meet their regulatory requirements, with emphasis on the updated Markets in Financial Instruments Directive (MiFID II) & regulation (MiFIR) and to assist entities in the process of obtaining an LEI number.​​
There are over 144 pieces of legislation globally mandating the use of the LEI. If your firm is subjected to regulations such as MiFID II transaction reporting obligations, you will require a UK Legal Entity Identifier number or you will be declared ineligible to execute a trade in the UK.​
This could mean a no trade ruling or financial penalty "no LEI, no trade" as the saying goes.
In order to meet the demand, and the volume of firms applying, LEI Worldwide have created a designated state-of-the art, proprietary LEI registration and management portal called RAMP 2.0 (Registration Agent Management Platform) which streamlines and automates the process, ensuring timely registration and ease of LEI portfolio management.
We cater for companies from anywhere in the world and those who are seeking a Legal Entity Identifier from all countRIes. By co-operating LEI issuing organisations, and uniquely providing global access, we bring our clients the fastest and most comprehensive LEI solutions available on the market.
We aim to fulfill our mission of providing a first class service which will facilitate the global conformity to the ISO 17442 standard and GLEIFs mission to fulfill "One identity behind every entity".