Published on 1 March, 2022
By LEI Worldwide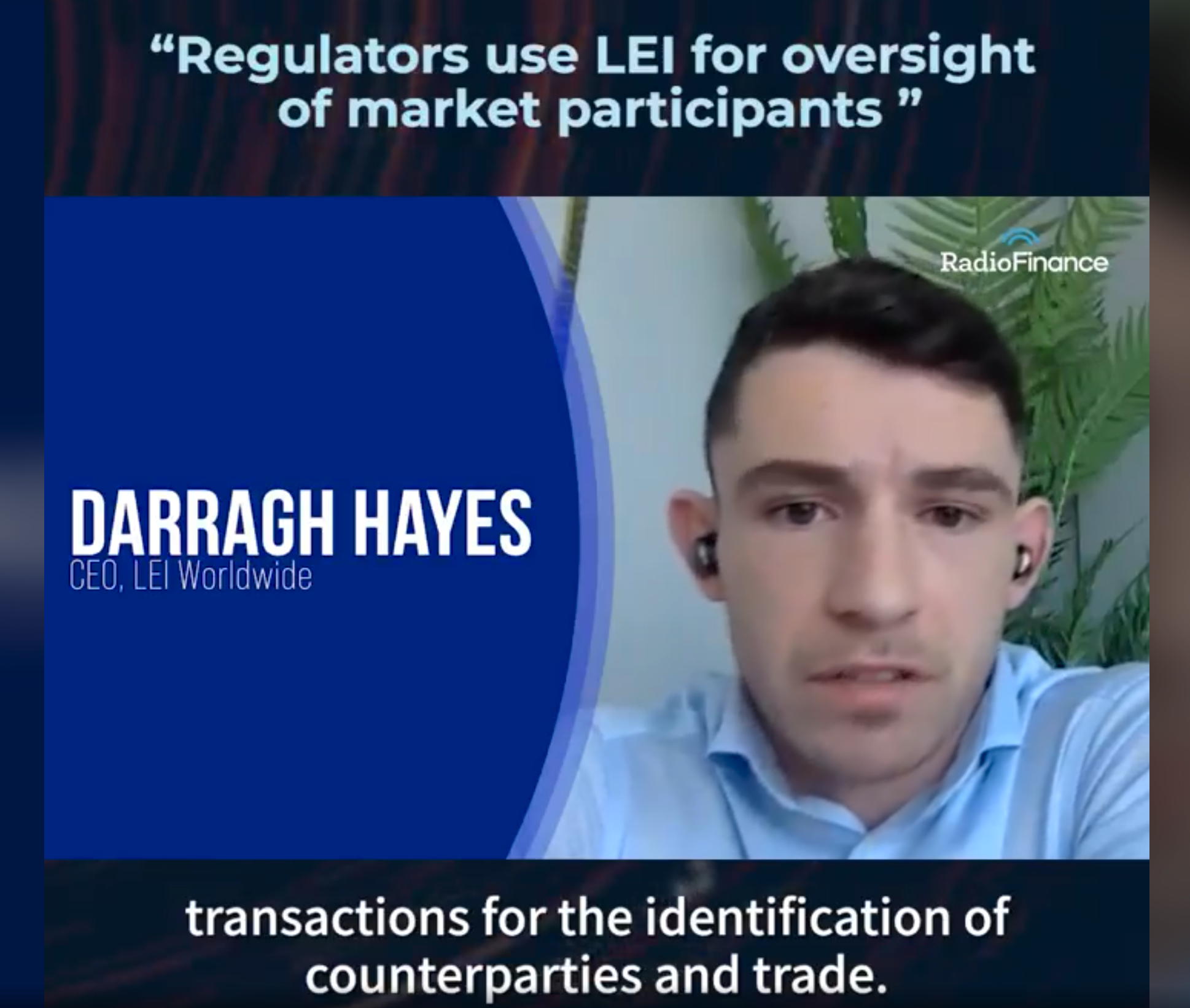 Recent interview discussing the importance of lei
The Asian Banker is a publication that provides information for the financial services industry in the form of publications, online materials and interviews.
In January 2022, Darragh Hayes, CEO at LEI Worldwide sat down with founder Emmanual Daniel of The Asian Banker to discuss all things LEI.
What are they? Who uses them? And why are the so important in the modern Financial System?
LEI Codes are primarily required by any legal entity who is involved with financial transactions or operating within todays financial system, especially within the US, UK or EU.
Regulators use the LEI for oversight of market participants" - Darragh Hayes
There are over 116+ LEI regulations globally and it is mandated jurisdictionally.
(LEI) applicable to legal entities, which include, but not limited to, unique parties that are legally or financially responsible for the performance of financial transactions or have the legal right in their jurisdiction to enter independently into legal contracts, regardless of whether they are incorporated or constituted in some other way (e.g. trust, partnership, contractual). It includes governmental organizations, supranationals and individuals when acting in a business capacity[1], but excludes natural persons.
- The International Standardisation Organisation (ISO)
"What is the LEI as a concept?" asks Emmanuel.
"LEI Worldwide began providing LEIs globally around the time of the introduction of The Markets in Financial Instruments Directive 2 (MiFID 2). This was introduced to Europe the help identify counterparties in financial transactions" says Darragh.
There are over 116+ global regulations across all continents requiring the use of the LEI for regulatory reporting purposes, including:
Markets in Financial Instruments Directive 2
Securities Financing Transaction Regulation (SFTR)
Central Securities Depository Regulation (CSDR)
The Financial Transparency Act 2019
OTC Derivative Reporting Hong Kong, Australia, EU, US
Pension schemes & Commodities trading
Reserve Bank of India transaction reporting
@livewireAssets