How to get a Legal Entity Identifier​ UAE
Wonering how to obtain a Legal Entity Identifier in the UAE? In order to get an LEI for a UAE entity such as a FZE or DMCC company please complete the LEI application form by clicking the 'Register New LEI' button at the top of the page.
LEI Worldwide are connected to the Companies House data, meaning you can receive your LEI in minutes.
Step 1: Create a RAMP account if you have not already. Click on 'Register New LEI'.
Step 2: Enter your company information. Company name trading number are most important.
Step 3: Please be sure to upload your Trade License UAE, or Commercial License from the releavnt UAE Companies Registry filings.
Step 4: You may now apply for your LEI certificate, and view your LEI on the LEI Look Up tool also known as the global LEI index.
LEIs help businesses link data sets, improving analysis.
Building a complete picture of a business, by linking its data, could also help small businesses to access finance.
We will champion the LEI as a globally recognised identifier for all businesses in the UK.
- The Bank of England
Is an LEI Number required in the UAE? The DFSA (Dubai Financial Services Authority) issued a circular for Senior Executive Officers of UAE entities trading with Europe, outlining the requirement for an LEI Code in Dubai. This memorandum highlights that a lack of an LEI may effect your firms ability to trade with the EU. More can be read here.
Fastest UAE LEI Applications
All UAE legal entity types covered
PDF LEI Certificate Available
Official listing on global LEI index
Globally recognised Trade License
Trusted by leading UAE companies
Law firms, banks, asset managers
LEI portfolio management
Get started with your LEI today
Legal Entity IDENTIFIERS IN THE UAE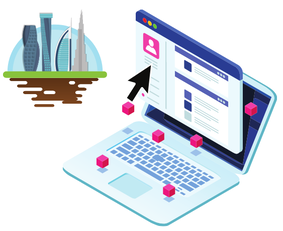 A Legal Entity Identifier (LEI) is a 20 digit code that is unique to a legal entity and provides basic information about the entity such as name, address and entity type e.g Limited Companies, Free Zone Companies / DMCCs, branches of foreign companies etc.
Since the introduction of MiFID 2 in 2018, the use of an LEI has been mandated by over 116+ global regulations requiring its use for reporting of Financial Transactions. The LEI is a requirement for UAE trading companies that trade in the EU, US and parts of Asian and Australia. If you falls under regulatory requirements in these regions you will require an LEI in the UAE.
Over 4,500 UAE companies have already obtained an LEI. Legal Entity Identifier UAE requirements stipulate that to engage in cross border transactions an active LEI Number must be present.
The Mifid II directive was introduced for European entities that trade in securities. The use of the LEI is similarly required by UAE entities when they are trading within the EU and USA.
The LEI is not a mandatory requirement in the UAE just yet, but it is becoming increasingly more popular in an ever changing world of financial compliance. This means that Free Zone Companies, or UAE registered entities with European, US or UK connections will likely be required to complete Legal Entity Identifier registration UAE.
If you are participating in financial services in the UK you will be required to legally get your LEI register in order to be compliant with local regulations such as Mifid II, EMIR or to fulfill your local reporting obligations.

ABOUT LEI WORLDWIDE
LEI Worldwide is an Official GLEIF LEI Registration Agent (RA), and the first RA providing LEIs on a global basis since 2017. Our approach since inception has been focused on providing high quality customer service and helping our clients manage large portfolios of LEIs.​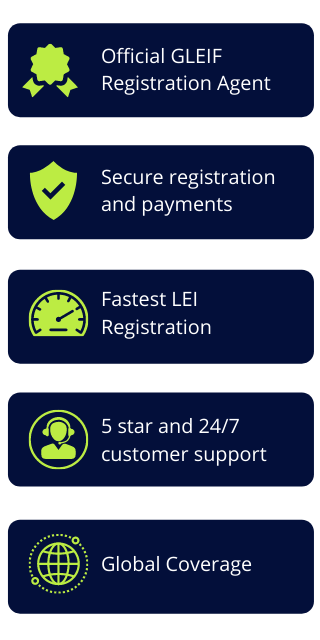 LEI Worldwide was formed to help some of the worlds largest organisations meet their regulatory requirements, with emphasis on the updated Markets in Financial Instruments Directive (MiFID II) & regulation (MiFIR) and to assist entities in the process of obtaining an LEI number.​​
There are over 144 pieces of legislation globally mandating the use of the LEI. If your firm is subjected to regulations such as MiFID II transaction reporting obligations, you will require a UK Legal Entity Identifier number or you will be declared ineligible to execute a trade in the UK.​
This could mean a no trade ruling or financial penalty "no LEI, no trade" as the saying goes.
In order to meet the demand, and the volume of firms applying, LEI Worldwide have created a designated state-of-the art, proprietary LEI registration and management portal called RAMP 2.0 (Registration Agent Management Platform) which streamlines and automates the process, ensuring timely registration and ease of LEI portfolio management.
We cater for companies from anywhere in the world and those who are seeking a Legal Entity Identifier from all countRIes. By co-operating LEI issuing organisations, and uniquely providing global access, we bring our clients the fastest and most comprehensive LEI solutions available on the market.
We aim to fulfill our mission of providing a first class service which will facilitate the global conformity to the ISO 17442 standard and GLEIFs mission to fulfill "One identity behind every entity".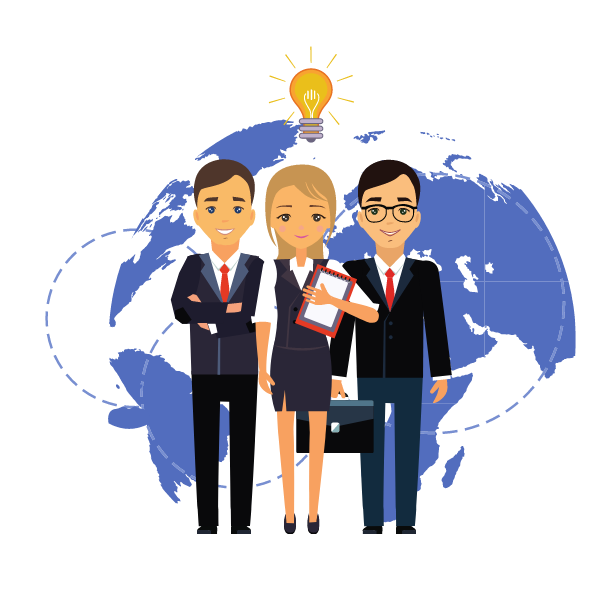 @livewireAssets