Published on 21 June, 2022
By LEI Worldwide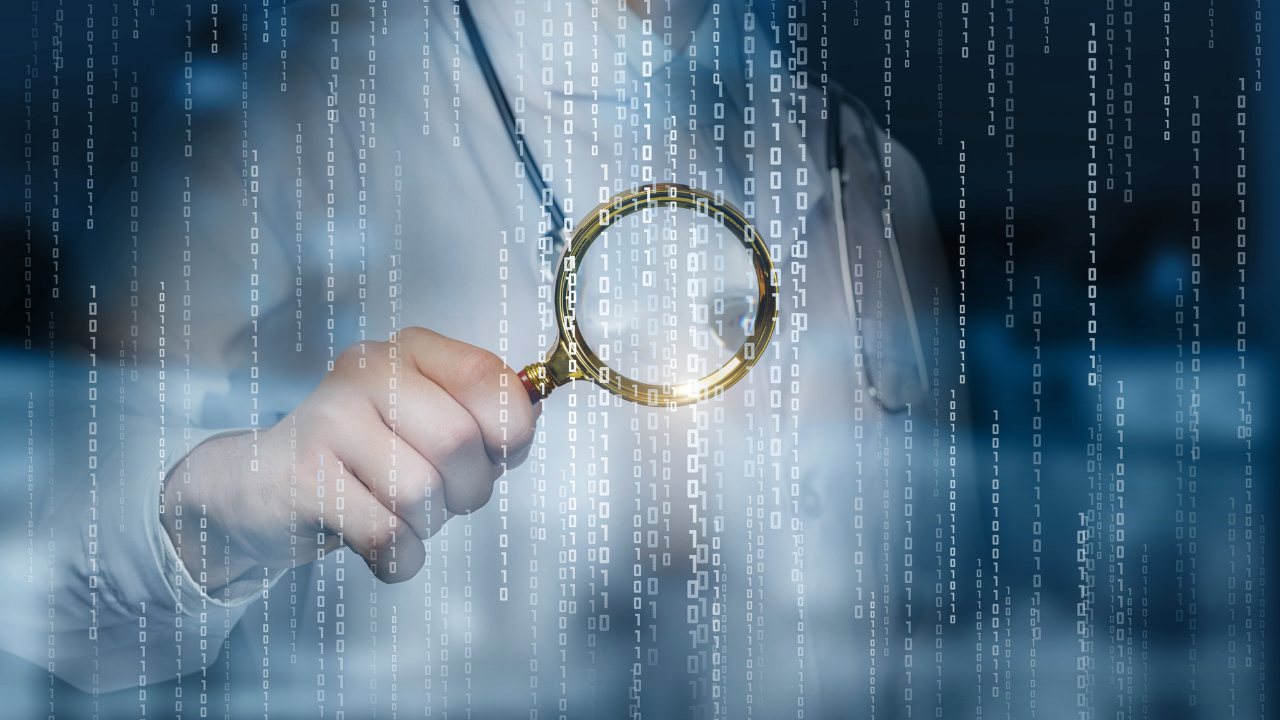 Verifiable Legal Entity Identifier
THE vLEI & Blockchain
The vLEI is a digitized adaptation of a regular LEI code. The vLEI is based on the W3C specification. It is capable of allowing automated identity verification between counterparties and verifying individuals with rights to represent. The vLEI is future proofed as it is programmable to any future self-sovereign identity (SSI) systems, including blockchain/distributed ledger-based.
Enabling trusted digital identity
GLEIF released a Press Release on the 21st June, 2022 announcin gthat alongside PharmaLedger it will support innovation in Global Healthcare Servioces by enabling a trustworthy digital identity solution through use of the vLEI.
Through collaboration the GLEIF and PharmaLedger have created a new healthcare service based on Blockchain that:
Enables a digitally trusted ecosystem, designed to support innovation, and benefit all global healthcare stakeholders involved – from manufacturers to patients.
The gamechanging component of the vLEI is such that it promises to vastly increase the operational efficiency of the global healthcare industry.
PharmaLedger is a project which unifies twelve global pharma companies and seventeen private companies in order to create a scalable blockchain platform which will enable early adopters of the technology obtain a single source of truth in terms of decentralised governance, compliance functions, regulation and system interoperability. PharmaLedger work with partners such as Novartis, AstraZeneca, Bayer, Pfizer and the vLEI will now be enabled as a feature to assist in verifying the digital identity of not only each entity and its subsidiaries but also the individuals within these entities using GLEIF as the single source of truth in terms of the identity.
​GLEIF describe the LEI as similar to an international company card. Having an LEI is essentially proof of legal standing as a real company, and the data is freely accessible and instant. This allows businesses to know which company, and which entity within that companies organisational structure they are dealing with.
The vLEI is the digital version of the LEI. PharmaLedger will utilise it to establish trust in realtime on thr blockchain.
An example of a use case where this will provide real value is the digital trust in medical documentation or leaflets. The PharmaLedger allows for the approval and issuance of product information to patients. It also allows regulators to approve medicine leaflets quickly. These types of verifications are only efficient and trustworthy when the identity of the source is all based on the same, trusted system.
Going forward this allows new firms onboard into the PharmaLedger system instantly, new partnerships can be formed and entities verified in seconds.
Daniel Fritz of PharmaLedger stated:
"PharmaLedger needs to identify and verify companies and their representatives so that we can be sure that the firms joining the blockchain, together with the people authorizing the data being exchanged, are who they say they are. All blockchain-based data is immutable, of course, but now that we have the vLEI, we can also be sure that there are no false companies onboarding and initiating transactions.

PharmaLedger is thrilled to work closely together with GLEIF to make the transformative value of the vLEI a reality. This is proof that collaboration can and must extend beyond traditional boundaries to create new capabilities that benefit patients – all of us."
The vLEI; The only solution to along standing digital problem
The vLEI is offering a solution to manual, slowand repetitive processes that often need to be completed in a ungent manner.
The Global LEI System (GLEIS) is the only open, standardized and regulatory endorsed manner of identifying legal entities and their organisational structures, hence it is the foremost option when it comes to creating a decentralized system which establishes trust between legal entities and their counterparties, not just to financial transactions but to all forms of transactions, as we can see with the PahrmaLedger use case.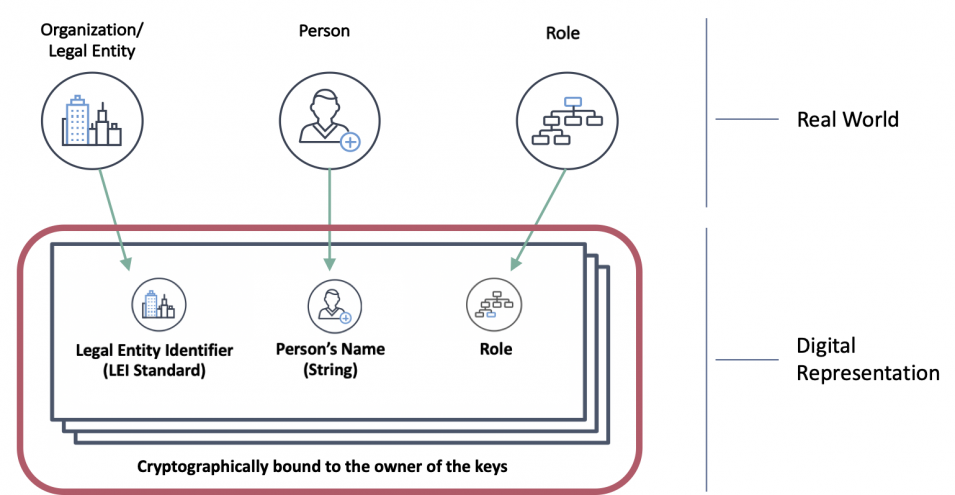 Image source: GLEIF
The vLEI uses the KERI (Key Event Receipt Infrastructure) protocol, to form a a network-of-networks of real universality and transferability. It supports all blockchain, self soveriegn identity and other decentralized platforms.
vLEIs themselves willbe attainable via LEI Worldwide will be hostable on both ledgers and cloud infrastructure.
To find out more information regarding the vLEI or Verifiable LEI please get in touch with [email protected] and our team will be able to assist further.
NEXT ARTICLE